Steve Reed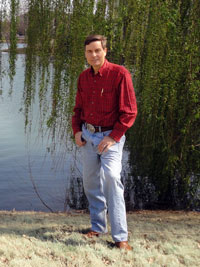 What could this one man possibly have to say to former communist guerrillas in the jungles of Guatemala? And why would some of them name him as their greatest ally in transforming their villages after 30 years of civil war?
Why would pastors, just weeks after hurricanes Katrina and Rita, come to hear him speak? Why have a few corporate CEO's called him for business advice, or asked him to perform their wedding ceremony?
Why would this city slicker be sought after to connect hundreds of cowboys and ranchers in Central America, with their counterparts in the U.S.?
What would music legends like Garth Brooks or Randy Travis want to know from this man, and why would they answer his call?
How is this unassuming person connected with Super Bowl coach Jimmy Johnson and National Championship basketball coach Bill Self?
And why would this man spend months of each year with forgotten people in remote locations no one has ever heard of?
---
As a cross cultural catalyst who ventures into wild places, Steve is sometimes looked on as an "Indiana Jones" kind of church planter. For over 20 years, Steve has traveled the globe helping people start innovative churches and ministries that reach people who have been overlooked, marginalized, or forgotten.
Several years ago, Steve founded Daybreak International, a missions organization dedicated to connecting people in hands on projects that target unreached people groups.
Whether riding the range with cowboys, or hiking through dense jungles with Kekchi Indians, or lacing up his leathers for a business lunch, Steve has an uncanny ability to make people feel at ease, listen to their deepest desires, and offer counsel that gets to the heart of the issue.
Steve is an internationally known speaker and author. His book, Transformed by Tough Times, is fast becoming a "must read" for those who have hit rougher waters in recent days. The book is also available under the Spanish title, Transformado por el Sufrimiento.
Steve is available to be interviewed by radio, TV, and print media for articles and reports. He particularly enjoys his partnership with radio stations in several remote areas of Guatemala – broadcasting to people who don't even have electricity!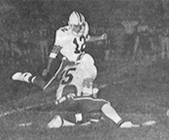 Steve's parents were missionaries when he was a child, and when they returned to the United States during his high school years, Steve used his soccer playing skills to become a sought after field goal kicker and punter.
Because of the reputation and persuasiveness of Jimmy Johnson, Steve decided to walk on to the football program at Oklahoma State University. However, in 1981, during a junior varsity football game in Lincoln, Nebraska, Steve got his knee bent backwards in a freakish collision with several Nebraska Cornhuskers, and thus began what has become a life-long quest for understanding how men and women bounce back from adversity.
Through his adult years, Steve has weathered many difficult circumstances ranging from the loss of loved ones, caring for chronically ill family members, betrayal from close ministry friends, and navigating through ticklish situations in narco trafficking territories. Yet, those who know Steve best have seen him flourish the most during his most difficult days.
Steve believes that we should not seek to be transformed in spite of our circumstances, but because of them. And his life is a shining example of how this can be possible. Much of Steve's story and life wisdom can be found in his new book, Transformed by Tough Times.
In spite of the enormous effort Steve puts into his books and materials, he is more than just an author or missionary. To Steve, it doesn't matter who you are, or how big your organization is. He is as comfortable in one-on-one dialogue and coaching sessions as he is speaking before thousands. He loves tailoring his material to any sized group whether large or small. While he does the bulk of his speaking in churches and non-profits, he feels comfortable relating to corporations, associations, and civic groups.
According to those who have witnessed what he does on stage, there are three things that differentiate Steve from other speakers.
He's real.While Steve can hold an audience spellbound with his stories, his most notable feature is his ability to be get to the heart of a matter and deal head on with reality. Steve sometimes speaks an hour or less, but has material that can engage people for full day seminars. Topics can include such things as How to Turn Your Misery into a Ministry. Or How to Build Teamwork When Times are Tough. Depending on the setting, Steve can be high tech or low tech. He has access to creative people who can bring multi-media, music, movie clips, and dramatic sketches to any event or speaking engagement.

Steve enjoys taking questions and having informal time before and after events with people.

He's relevant. While Steve's talks are always inspirational, he is most concerned about being "transformational." He works hard to listen to event organizers and their needs so that his training brings simple but profound changes that will help a particular audience or group. In doing this, Steve gravitates to the things that create lasting change, and he is committed to help people not get side-tracked by the latest fads and miss what is most important.
He cares. Because of Steve's easy rapport with people, it's not unusual for him to be one of the last people to leave an event – talking and listening to folks until the last minute to get on a plane or travel to the next meeting.
He is funny! Steve loves to laugh and he is a local celebrity in several Kansas City churches – bringing the house down in performances as "The Church Lady."

Steve jokes, "It just goes to show that I'll do nearly anything if people pay me enough money, or ask me to wear a dress!"
Steve lives in Overland Park, Kansas, with his wife, Nola, and their two dogs. They have three adult sons, two beloved daughter-in-laws, and one grandson.